2018 Update...Breaking Barriers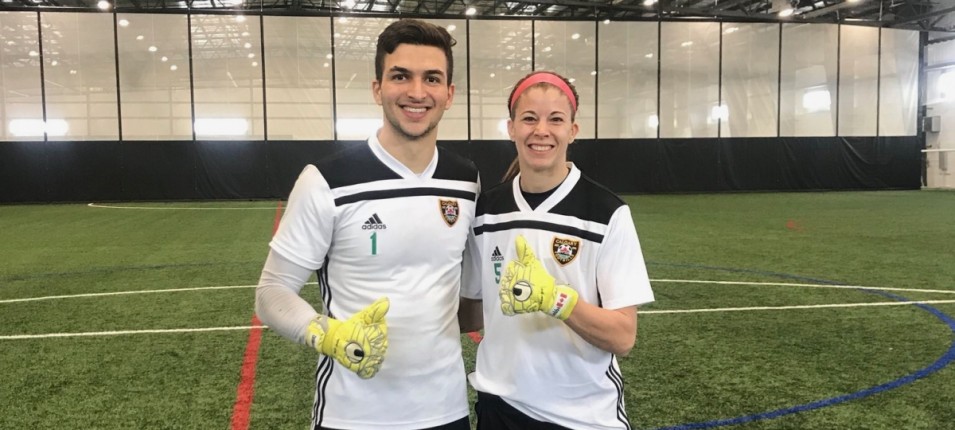 "

Go against the grain, be resilient, even if everyone thinks you are crazy.

"
It is no secret that I have decided not to return to the NWSL this year. Before I continue, I want to express my gratitude for the opportunities that I have received to play professionally in the NWSL. The support that Canada Soccer has given us players over the past few years has been incredible; providing us with an opportunity to play in one of the best leagues in the world as we continue to develop and grow as footballers. The NWSL has been and continues to be a high paced game with some of the world's best players. The fan support and community grows every year, and being a player that has truly experienced this support, I say thank you to everyone who invests in season tickets, apparel, autograph signings after games, and all the other special and unique ways you support us. It really is appreciated and personally touches all of us players.
With that said, I have decided to take my career to the men's pro soccer world. This is the best option for me at this time. I want to be clear in my belief that I am making this decision based on my own experiences, and my determination to be the best that I can be. I want to challenge myself in a whole new way, and push my limits on what I can achieve.
I grew up playing many sports, and some of my best childhood memories were playing hockey and soccer on boy's teams. I strongly believe that the the diversity of playing with boys helped me development as a young athlete. Admiring other inspiring athletes like Hayley Wickenheiser and Shannon Szabados pursue this path as professionals made me think about the possibilities in my own career. This past off season, my professional career was at a road block and I felt like I had no say in my future. I decided to create my own future, and pursue a new path.
I have always been proud of how I am open to new things, and never turn down challenges. I expect some resistance, I welcome questions, and I am ready to take on this challenge.
I am extremely grateful for the Calgary Foothills Men's PDL program for welcoming me and welcoming this challenge as a club. I knew it was the right fit for me when their message was "We are a forward thinking club that are willing to provide you the opportunity to pit your wits with and against talented male players, some of our team this year have also worn the red of Canada. Here you will be judged on your ability to play at this level and not your gender."
I am excited to help grow this club and grow the game of football here. I am taking this on with an open mind and am confident in my ability to overcome the inevitable challenges that will face me.
I am a realist, and understand that entering the men's game may prove to be more of a challenge than I am capable of. This also could be one of the most rewarding risks I have taken in my career, and may open other people's minds about their open possibilities. I'm choosing the latter.
A mentor of mine who has challenged her own sport by playing in men's professional leagues told me, "At the end of the day, I wasn't seeing it as a female playing in men's hockey world. I was simply a hockey player looking for the best environment to better my game".